Thanks to everyone for taking the time to really work on curricular statements for your report cards. Please ensure that you keep all of this fantastic work that you have been doing so that we can share the objectives with students and parents at the beginning of the 2011-2012 school year.
Also, since we will be having our staff meeting on Friday, please send me any items that you would like to speak to so I can put onto the agenda.
This week, my schedule is as follows:
Monday – At Forest Green. (All Day)
Tuesday – At Forest Green in the morning and I will be taking a half-day personal day, to work with administrators with the ERLC (PM).
Wednesday – SLITech meeting with Parkland Admin (AM) and at Forest Green in the afternoon.
Thursday – After the Forest Green News, I will be heading to CFL for a visit.  The rest of the day I will be at Forest Green.
Friday -  Staff meeting at Forest Green (starting at 8:30)
I wanted to share with you this week, two stories that really inspired me.
I am sure all of you know famous movie critic, Roger Ebert.  In the last few year, he has lost his voice.  With some amazing technology, he has regained it.  This is an amazing story:  Roger Ebert's Inspiring Digital Transformation
You may have seen the PS22 Chorus perform at the Oscars.  I loved the quote from this story: "Something transformational happens when students (and teachers!) write, create and share for an authentic audience.  In this instance, the young artists of PS22 are not the only benefactors; it seems that adults are profoundly moved by their voices and the hope that this new generation represents."
If you have not seen this group before, you should really check out this short story on how kids are inspiring the world.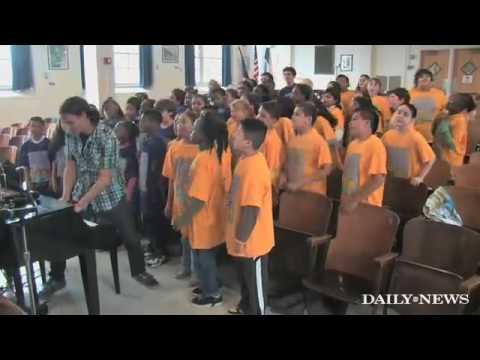 Have a great week and thanks for all of your hard work!
George